Submitted by xeophin on 18. June 2010 - 10:29
I must admit, I am really tempted to send the latest XKCD comic to the administration team of the Zurich University of Arts … it just feels way too familiar to be a coincidence.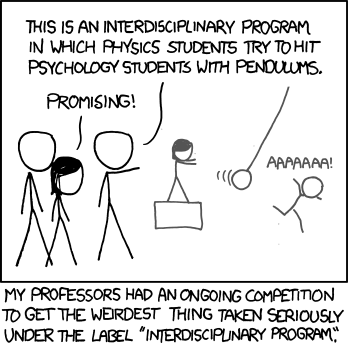 They prefer the label transdisciplinary though, so it is closer to transcendental, in order to make all the touchy-feely artists feel included, too.